Randy Moss smokes marijuana. That's a big surprise. Terrell Owens wants a new contract one year after signing it and threatens to be a very unhappy teammate if his demands are not met. Another surprise. One thing you can say about the National Football League: things are never dull when you have Moss and T.O. to kick around.
Here at the ATP, we have racket-throwing fits by Marat Safin, Lleyton Hewitt's rudeness and the ongoing reality show that is Venus and Serena. We've had some two-year suspensions for steroid use and the usual lame denials that accompany them. Altogether pretty boring. Boris Becker is not in trouble with the German tax authorities or off on another sexual escapade. Even Roscoe Tanner has returned to California to deal with an arrest warrant for back payment of child support.
The only controversy here is the epidemic of injuries and calls for a lighter tournament schedule. I wanted to weigh in at the Rogers Cup women's event in Toronto but Maria Sharapova, Serena and Venus Williams, Mary Pierce and Lindsay Davenport have dropped out due to injury and Svetlana Kuznetsova lost a match because her back is hurt. Amelie Mauresmo is still around. Pat Davis, the co-writer of this column, and I will be spending a few days discussing her psyche. That should be entertaining.
The men of the ATP are in Cincinatti this week and the field is so loaded that the semis will probably look like a grand slam. Andy Roddick, Lleyton Hewitt, Roger Federer and Marat Safin are through to the quarterfinals. Robbie Ginepri is still ascending, he's playing Safin in the quarterfinals. Rafael Nadal finally ran out of gas and lost to Tomas Berdych in the first round. The last time we heard from Berdych he was knocking Federer out of the 2004 Olympics.
I'm not the maternal type but I do worry about Nadal. I worry that he will wear himself out and have an immensely successful but short career. Nadal gets a lot of wear and tear running around like he does and all those championship Sundays on clay take a toll. Nadal's game is not like Federer's. Federer is a smooth mover with classical strokes. Nadal runs hard all over the place and uses extreme spin.
Boris Becker is not in trouble with the German tax authorities or off on another sexual escapade. Even Roscoe Tanner has returned to California to deal with an arrest warrant for back payment of child support.
I couldn't track down footage of Nadal's loss so tonight we are checking in with Federer. This is his first tournament since Wimbledon and he's had his problems so far. He started off slowly against Blake – he swung at a ball and hit it with the bottom of his racket at one point – and lost the first set to Nicolas Kiefer.
His opponent is Olivier Rochus, the diminutive but very effective Belgian. I don't mean to make his size a big deal but I can't help it. He's only got an inch and a half on me. At five foot five, he's the shortest guy on the tour.
Both players have one-handed backhands. Thanks heavens there are still some graceful backhand strokes on tour. Rochus covers the court very well, hits hard, steady ground strokes and has a good second serve. O.k., more about height. Earlier this year Rochus beat Ivo Karlic, he is six foot ten, without losing serve. Not only that but Rochus' listed height of five foot five is wishful thinking according to most observers. There is hope for us short people.
Winner, ace, winner, ace – that's the tally for Federer's first game. He's not starting slowly tonight. He doesn't lose a point in his first three service games. He's not a grinder, he depends on rhythm, and he's trying to find it here before defending his US Open title.
With Rochus serving at 3-4, Federer starts to find his forehand at the same time that Rochus gets a bit sloppy. Rochus hits a ball long then double faults to go down a break at 3-5. Federer hits another ace on set point and finishes the first set with fifteen winners to one for Rochus.
Most of the winners are aces and service winners and herein lies the two-fold problem facing shorter people in the game of tennis. Rochus' serve is not as powerful as Roddick and Federer because he has to hit up on the ball more. My martial arts teacher once told the tallest and shortest person in the room to sit down on the floor side by side. He was showing us that the difference between short and tall people is usually the length of their limbs, not their torso. Rochus' limbs are not as long as other players so he is at a disadvantage on service returns when reaching for serves hit wide and down the middle.
Federer seems to increase his approaches to the net with each tournament he plays. At 1-1 in the second set, he hits a backhand slice off a second serve and comes to the net but Rochus is too good, he passes him. Federer tries it again two points later and this time Rochus doesn't get by him. Federer lunges for the volley at the net and Rochus drives him back with a lob but Federer comes in on the next stroke yet again and hits an inside out forehand winner to get a break point. Another good inside out forehand gets Federer his second break of the match. That's all he'll need.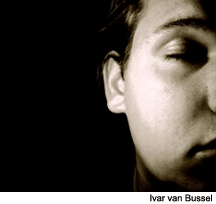 You can see Federer's movement and court vision return as the match progresses. In the next game, he hits a high looper to Rochus' backhand side. That is the hardest shot for us short people and Rochus hits it long. Later in the game, Rochus hits a hard approach shot only to see Federer return it harder. Rochus didn't have time to make a move toward the ball even though it wasn't that far from him. After the point, he stands at the net, shakes his head then walks back to the baseline. What can you do?
Federer wins the match, 6-3, 6-4. After more than a month off, he's almost back to Federer form after only three matches.
I feel privileged to watch Roger Federer play tennis. He is a once in a lifetime player. I love Nadal's passion for the game. I enjoy watching Hewitt mess with Roddick's mind. And I don't want Terrell Owens to take up tennis tomorrow or see the second coming of John McEnroe's temperament. It's just that I don't see a lot of individuality on the tour today. There are precious few psyches worth investigating and there is only so much wonderful tennis to report before I find myself looking for something more. Something different.
Average Rating:
5
out of
5
based on
242
user reviews.