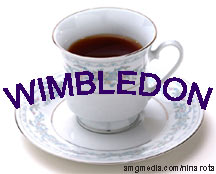 I injured my back dancing in 1986. The injury was so severe that it took three years and many visits to chiropractors, Rolfers, Feldenkrais practitioners, and Alexander Technique teachers before I could sit longer than half an hour without severe pain. I also went to a movement class so that I could learn to dance without further injury. The teacher told me to watch other people move if I wanted to learn about movement. "Watch people walking, watch people running, watch people playing," she said.
When I was walking, I'd watch people in front of me. Some of them locked their knee when they put their front foot down. Or their upper body moved and their lower body didn't. Runners were always entertaining. Some moved their right arm but their left arm stayed in one place. They landed flatfooted or on the balls of their feet. Their arms moved and their trunk didn't.
Now and then I'd see a graceful athlete go by with every part of their body moving as one piece. Head, neck, trunk, arms, and legs. Everything moved as one long chain of easeful movement.
During ESPN's broadcast of the the semifinal match between Roger Federer and Lleyton Hewitt, there is a 15 second super slo mo clip of Federer leaping into the air to hit a high backhand volley.


He jumps into the air moving his right arm to hit a high backhand as his legs splay and his left arm flies out to balance the movement. His body twists away from the net to move his racket to the ball. He slices sharply down at the ball then turns his head to follow its movement twisting his body back towards the net while leaving his trailing arm and leg curled behind him. His foot lightly touches down on the grass and the ball lands out of the reach of Hewitt.
A ballet dancer caught in midair. A beautiful expression of Federer's unsurpassed artistry.
Federer is back on grass where he has won 34 straight matches and he's playing an opponent he's beaten eight straight times, including this year's Australian Open Final. What can Hewitt do, he is the best player in the world except for someone named Federer.
Hewitt wants to play long points, attack Federer's backhand and hope that Federer hits some errors. Hewitt serves well and gets everything back but he doesn't have a killer offensive shot. If he can consistently hold serve and Federer has a less than average day, he has a chance.
A ballet dancer caught in midair. A beautiful expression of Federer's unsurpassed artistry.
His plan doesn't work so well in the first set, he only gets 45% of his first serves in and loses serve twice to lose the set 6-3. Federer does even worse getting only 37% of his first serves in but he has other weapons.
In the second set, another part of Hewitt's game plan falls apart. He loses his serve in the third game with five unforced backhand errors. Not a good idea if you want to get into a backhand battle with your opponent. In the middle of this game, Hewitt unleashes one of his primal "come awns" after a winning passing shot. On the next point, Federer comes out with a much softer "come on" after a winning forehand. A more subtle and possibly more effective strategy for dealing with Hewitt's histrionics than spitting at him or serving at his body on the fly as some other players have done.
Hewitt holds serve well in the third set and stays even. Still, it's not easy. In the best point of the match, Federer blocks a very good serve to his body deep into Hewitt's court. Hewitt slams it down the line but Federer gets to it and runs Hewitt off the court with a cross court shot. Later in the point, Hewitt takes a floater out of the air and approaches the net. Federer puts up a defensive lob, Hewitt hits an overhead, then Federer tracks it down to hit a crosscourt passing shot for a winner. He hit a winner off an overhead smash. I don't care how much heart you have, that is hard to recover from.
On the very next point, Federer uses a backhand slice return followed by two relatively shallow backhand slices then unleashes a rocket forehand down the line for a winner. His next opponent, Andy Roddick, hits backhand slices too but he's not necessarily crafting a point, he's changing the pace because you should now and then. Crafting a point means using change of pace to set up your best shot. I don't give Roddick much of a chance.
In the third set tiebreaker, Federer drops his first and only dropshot for a winner. He wins the tiebreaker and the match, 6-3, 6-4, 7-6(4).
As Xtra Sports Radio co-host Mychal Thompson said Friday on the Loose Cannons show, "Who are the only two men better than Federer on grass?"
"Jimi Hendrix and Bob Marley."